Vennediplomet, Dusty Mint
Regular price
Sale price
$33.00 USD
Unit price
per
ON SALE
Sold out
Et diplom som bekrefter at jeg er en god venn! Å være en god venn er en av de vakreste tingene vi kan være. Med dette diplomet håper vi å inspirere og oppmuntre barn til å være nettopp det. Heng det på veggen i barnerommene, som en daglig påminnelse om å være en god venn.
Delen av samlingen Vær en god venn, utviklet i samarbeid med den ideelle barnerettighetsorganisasjonen Friends.
Vær oppmerksom på at rammen ikke er inkludert. Les mer om vårt miljøvennlige papir og produksjon.
Frakt

Fraktkostnad 59 NOK
Gratis frakt fra 499 NOK

LEVERINGSTID
2-5 virkedager avhengig av hvilken frakttjeneste du har valgt.
Vi bruker forskjellige fraktpartnere avhengig av størrelsen på bestillingen din og hvor du bor. Når du har lagt til produktene dine i handlekurven og gått videre til kassen, vil du kunne se hvilken tjeneste bestillingen din vil bli sendt med.
Tollavgifter er inkludert

Når du bestiller fra Norge er alle tollavgifter inkludert i alle priser på nettsiden.
Øko-vennlig premium papir

Å skape et miljøvennlig og premium produkt var et opplagt valg for oss fra starten. Kunskapstavlan® er derfor produsert på økovennlig matt premium papir som er aldringsbestandig og sertifisert med EUs miljømerke og FSC-skogforvaltningssertifisering. Alle trykkene er signert med vårt håndpregede segl, noe som gjør hver av dem unik. Produksjonen er lokalisert i Sverige ved et trykkeri med Nordisk Svanemerket.
Sikker & smidig betaling

Betalingen utføres sikkert og smidig gjennom følgende betalingsleverandører:

Apple Pay
Google Pay
Paypal
VISA
Mastercard
Maestro
AMEX
Klarna payments
Share
Q & A
Q&A
WHAT IS THE SHIPPING COST?

Denmark
49 DKK
Free shipping from 449 DKK

Norway
59 NOK
Free shipping from 499 NOK

Rest of Europe
5,99€
Free shipping from 49,99€
Outside Europe
9,99€ 
Free shipping from 79,99€
HOW LONG DOES THE DELIVERY TAKE?
The delivery time is approx. 2-6 business days depending on which shipping service you have chosen.

WHICH OTHER SHIPPING SERVICES CAN I CHOOSE FROM?
We utilize different shipping partners depending on the size of your order. Once you've added your products to your cart and proceeded to checkout, you will be able to see which service your order will ship with.
DO I PAY CUSTOMS DUTIES?
To the UK and Norway customs duties are included in all prices on the website.
Outside the EU, except to the UK and Norway, orders may be subject to additional charges such as customs duties.
WHAT PAYMENT OPTIONS DO YOU OFFER?
You can pay for your order with any of the following providers:
Apple Pay
Google Pay
Paypal
VISA
Mastercard
Maestro
AMEX
Klarna payments 
(for countries that accept Klarna) 
Sofort payments  (for countries that accept Sofort) 
iDEAL payments 
(for countries that accept iDEAL)
EPS payments 
(for countries that accept EPS)
Bancontact 
(for countries that accept Bancontact)
WHAT SIZES ARE THE PRINTS?
We have designed our prints in three different formats. Our standard prints come in two different sizes: 30x40 cm | 12x16" and 50x70 cm | 20x28". In two of our collections,
Be a good friend
and 
Made in Sweden
we offer prints in sizes A4 | 8x12" and 40x50 cm | 16x20".  
DO YOU SELL FRAMES?
Yes we do. We offer several different types of frames; 
classical black
and
white pinewood
,
classical solid oak frames
and
poster hangers
 in oak.  
WHY KUNSKAPSTAVLAN®?
If you want something more than just beautiful design you should take a closer look at Kunskapstavlan®. We are in business to make a change. Through design we make knowledge available and closer to you, keeping the two of you connected in your everyday life. Translated from Swedish, Kunskapstavlan® literally means 'knowledge art', which in itself is the essence of what we do. We create design with a purpose. No matter which product, there is a wish for a change for the better, whether it's in the little things or the larger context. And in the end, perhaps we contribute to make the world a little bit better.
IS KUNSKAPSTAVLAN® ECO-FRIENDLY?
Definitely! This was a no-brainer for us. For our prints we use eco-friendly paper with both an 
FSC
and
EU Ecolabel
 certification. Our products are manufactured in Sweden using 
Nordic Swan Ecolabel
, the nordic top eco certification.

WHAT KIND OF PAPER DO YOU USE?
Kunskapstavlan® products are printed on 200 g/m2 matte age resistant paper. The paper also has both 
FSC
and
EU Ecolabel
 certifications. 
IF NEEDED, WHERE DO I MAKE A COMPLAINT?
We hope that you will always be satisfied, but if you are not, please contact us as soon as possible via our
contact form
 and we will help you. 
CAN I FIND YOU ON INSTAGRAM AND PINTEREST?
I'M INTERESTED IN BECOMING A RETAILER FOR KUNSKAPSTAVLAN®, WHO DO I TALK TO? 
We are so happy that you like Kunskapstavlan! Contact us directly via our contact form and you will get all the information you need.
WHERE IS KUNSKAPSTAVLAN® LOCATED? 
The company is located in Stockholm, Sweden. 
I HAVE SOME MORE QUESTIONS, WHERE DO I GET ANSWERS?
We will be happy to answer! Send your question via our
contact form
.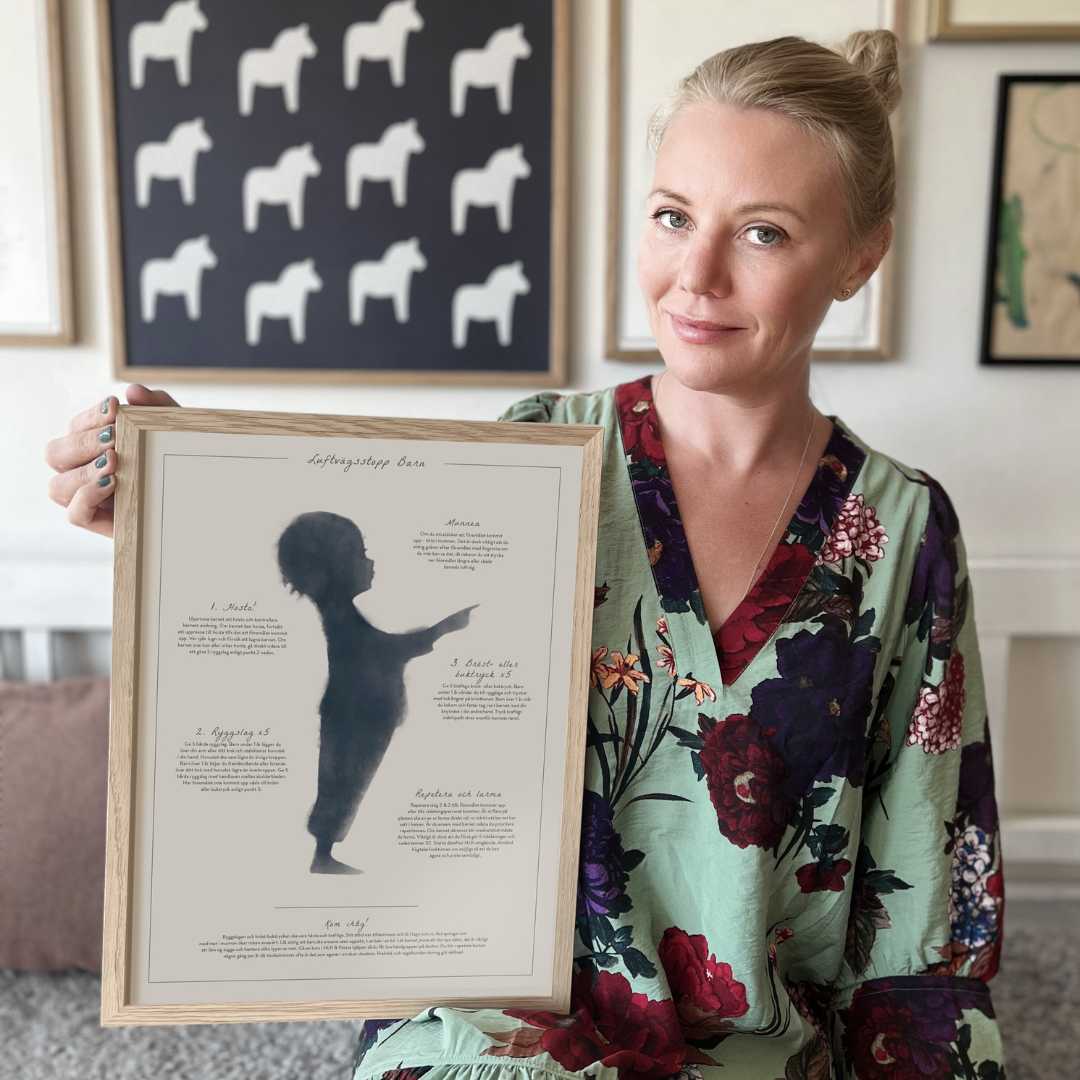 Hvorfor vi gjør det vi gjør
Vi vil gjøre en forandring. Gjennom design gjør vi kunnskap tilgjengelig og nærmere deg, slik at dere begge forblir koblet sammen i hverdagen. Oversatt fra svensk betyr Kunskapstavlan® bokstavelig talt 'kunnskapskunst', som i seg selv er essensen av det vi gjør. Vi skaper design med et formål. Uansett hvilket produkt, er det et ønske om en endring til det bedre, enten det er i de små tingene eller den større sammenhengen. Og til slutt, kanskje bidrar vi til å gjøre verden litt bedre. Én plakat om gangen...
Let customers speak for us
Regular price

From $33.00 USD

Regular price

Sale price

From $33.00 USD

Unit price

per

Regular price

From $39.00 USD

Regular price

Sale price

From $39.00 USD

Unit price

per